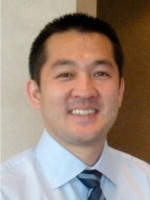 Dr. S. Alex Kim is board certified by the American Board of Otolaryngology in the fields of General Otolaryngology-Head and Neck Surgery, and Facial Plastic and Reconstructive Surgery.
Dr. Kim graduated from the Indiana University School of Medicine in 1998. After graduation, he completed his surgical internship at the University of Kentucky. Upon completion of his general surgery training, he attended Wayne State University where he completed residency in Otolaryngology along with Head and Neck Surgery in 2003. After completion, he was asked to remain on the faculty as an assistant professor, where his responsibilities included resident training and medical research. With this opportunity, he was able to continue to pursue his interests in minally invasive facial cosmetic and reconstructive surgery with some of the leading experts in their field.
Combining his training and clinical experience, Dr. Kim expertly treats patients with the numerous noninvasive and minimally invasive facial skin rejuvenation techniques available today. This allows each of his patients to achieve their unique goals with minimal pain, discomfort or downtime.